Cinis Fertilizer signs an agreement with K+S Minerals and Agriculture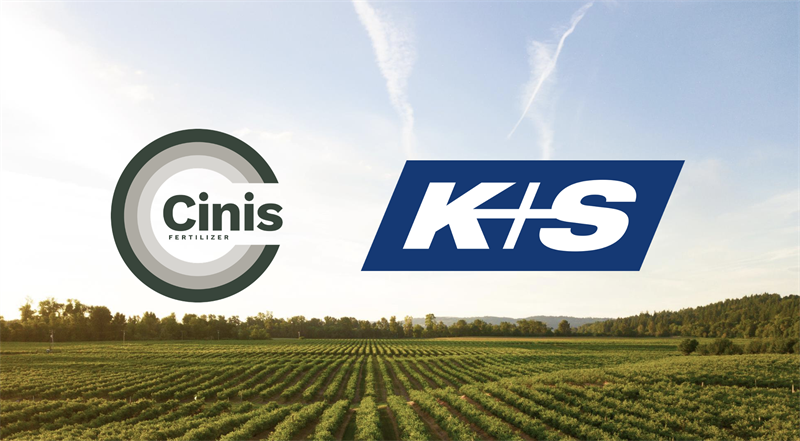 Cinis Fertilizer has today signed a long-term agreement with K+S Minerals and Agriculture GmbH ("K+S") regarding the purchase and delivery of potassium chloride to Cinis Fertilizer's first two production facilities in Örnsköldsvik and in Skellefteå, Sweden.
The first plant, outside the city of Örnsköldsvik, will produce around 100,000 tonnes of potassium sulphate per year starting in early 2024. The second plant, for the production of around 200,000 tonnes of potassium sulphate, will be built in the direct vicinity of the cooperation partner Northvolt in the city of Skellefteå and is scheduled to commence production mid-2025.
"We are pleased that K+S chooses to confirm already now the previous declaration of intent regarding cooperation regarding our important input product, potassium chloride. The agreement safeguards our production plan. Furthermore, K+S confirms their interest to take the potassium sulphate fertilizer produced by Cinis Fertilizer from further plants," says Jakob Liedberg, founder and CEO of Cinis Fertilizer.

For more information, please contact:
Anders Antonsson, Acting IR and Communications Manager Cinis Fertilizer
anders@cinis-fertilizer.com
+46 709 994 970
Jakob Liedberg, CEO Cinis Fertilizer
jakob@cinis-fertilizer.com
+46 768 58 12 86
About Cinis Fertilizer
Cinis Fertilizer is a Swedish green-tech company aiming to produce the world's most environ­mentally friendly mineral fertilizer, potassium sulphate (SOP), by recycling industrial waste products from the car battery manufacturing industry as well as the pulp & paper industry. The patent protected technology will use half as much energy as today's production methods and the result is a fertilizer with a close to zero carbon footprint, a unique and circular contribution enabling sustainable agriculture.FNCA Sweden AB is Certified Adviser. For further information please visit: www.cinis-fertilizer.com.
Files