Production process
Upcycling waste materials and designed to be emission and pollution free.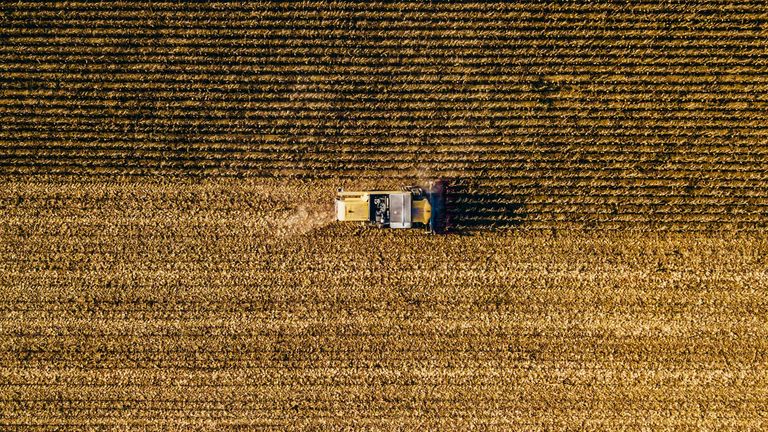 Circular, sustainable and cost-efficient production process
Our patent protected process uses waste from other industries – ESP dust (ash) from pulp and paper mills and waste salts (Na2SO4) from electric car battery manufacturing – to produce a circular and fossil free fertilizer, Sulphate Of Potash (SOP).
The Cinis Fertilizer production process runs on green electricity, recycles all water, and is designed to be emission and pollution free. Compared to the dominant SOP production process, Cinis Fertilizer's process will have 50% lower energy consumption, 20% lower production cost and no hazardous by-products such as hydrochloride acid (HCl).
A circular process that relies on natural chemistry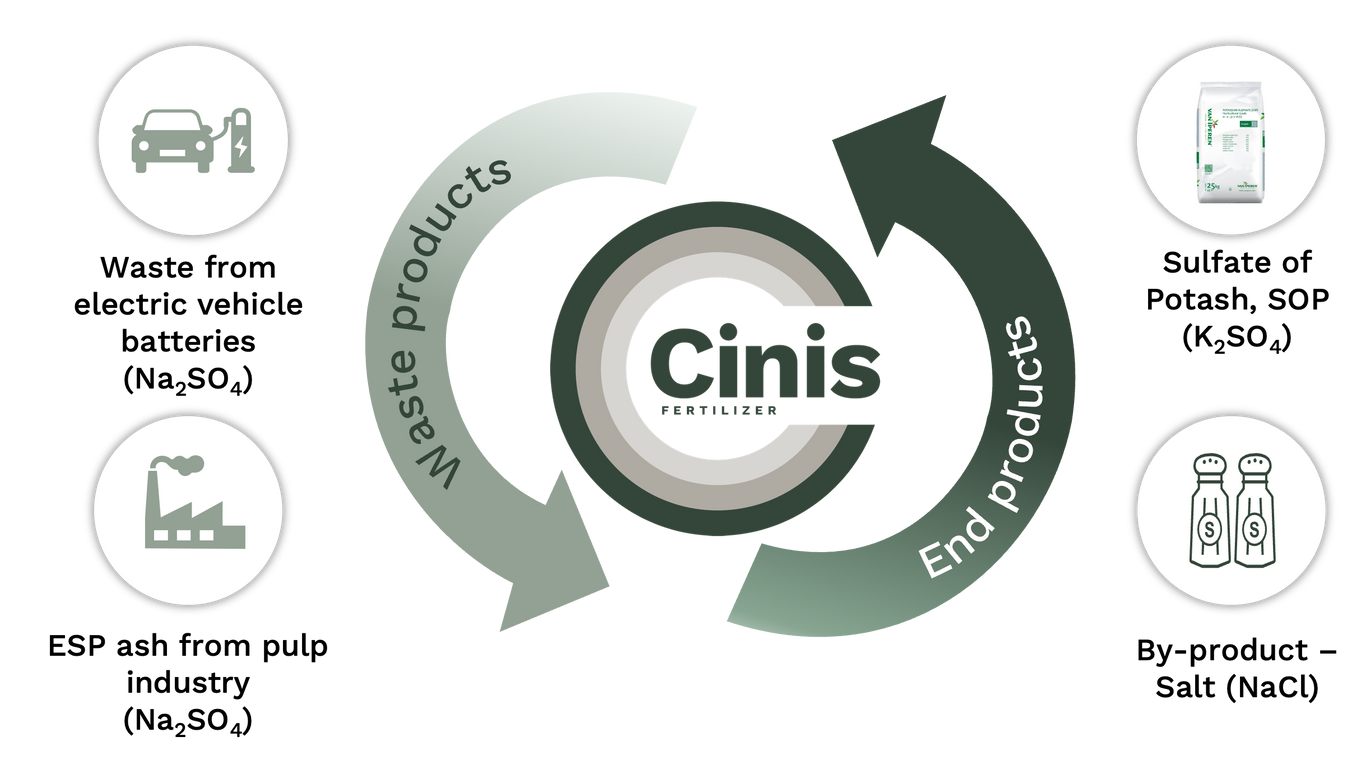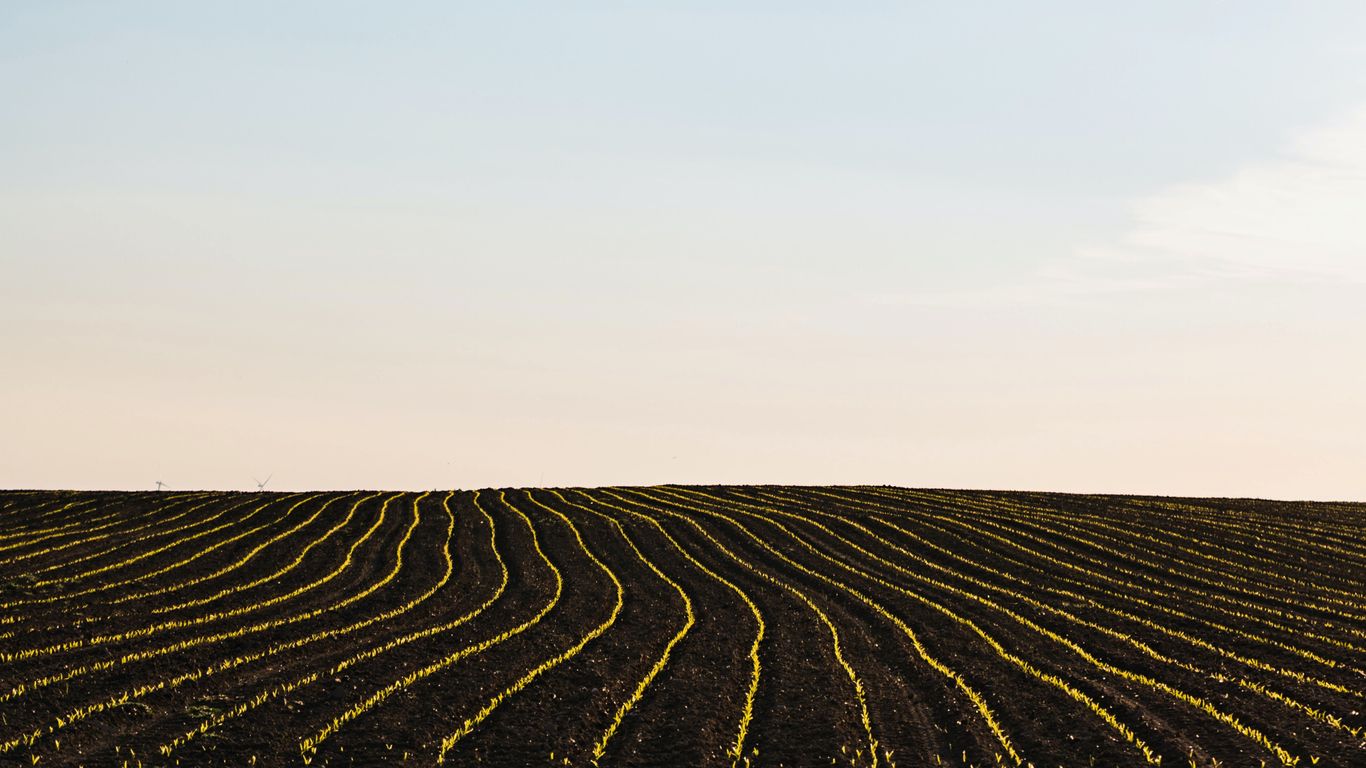 We are bringing waste back to life
We contribute to solving the circularity of major industries while producing sustainable plant nutriton. See how our production compares to existing alternatives.
FAQ
Didn't find an answer to your question? Drop us a line here.
Does the production process contain anything that could be harmful to the environment?
No, the input materials are two harmless salts, Na2SO4 and KCl. The end products are Sodium, regular salt that could be used for cooking, and the environmentally friendly mineral fertilizer SOP. The circular production process ensures that there will be no emissions from the production facility and the water used in the process will be recycled.
I live nearby the planned production facility, will it smell bad?

No, there are no bad smells associated with this production process due to the nature of the input materials used.
How many new jobs will a factory bring to the area?

Depending on the size of the production facility, about 40-60 employees will be needed per facility once construction is completed. We want to be a long-term partner in the local communities and contribute to economic growth in the areas where we establish ourselves.
I've heard that fertilizers can be used for explosives, is there an explosion risk in the factory?
No, we are producing a sustainable mineral fertilizer without any dangerous or explosive components in the process. Some fertilizers are produced with hazardous chemicals and have hazardous by-products. However, this is not the case for Cinis Fertilizers' SOP production. As we have no hazardous input materials or by-products, there is no explosion risks. The are also no high pressures in the production process.